---
Turbulent flow
---
Static Mixer of - Type AGENS® AMV



---
Blending of Gases and/ or low viscous liquids.
In an AGENS® AMV Mixer, the incoming flow currents are additionally divided into individual partial flow currents and then sheared off at
the junction area of the channels. This method of controlled division and displacement allows the AGENS AMV to be insusceptible to flow rate fluctuations.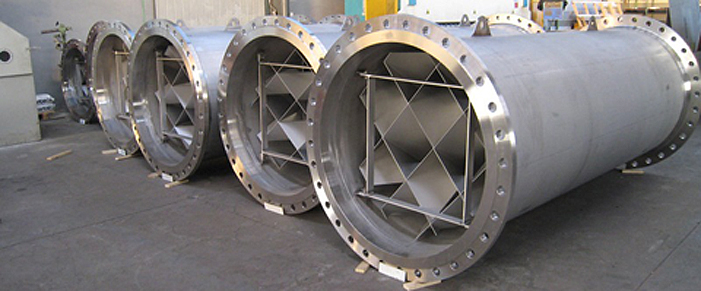 In addition to the rearrangement of partial flow currents, vortex displacement aids in the homogenization of the mixture media in the built-in
components. It achieves a continous self-controlled process at start up and shut down phases with always the same homogeneity.
---
Advantages of the AGENS® AMV


• Highest mixing efficiency with regard to installation
volume
• Insusceptible to flow rate fluctuations
• Special feeding lances allow for the smallest
installation length
• Scale up possibility 1:100